According to government records there are currently 11 million private renters and 2.3 million landlords in England. On the 17th of May 2023, the UK parliament introduced the highly anticipated and long overdue Renters (Reform) Bill in England, aiming to reshape the rental market and address longstanding issues faced by tenants. The bill proposes significant changes that could have a profound impact on the operations of letting agents and estate agents across the country.
We go through the main points of the bill and the initial reactions from the industry.
Abolition of Section 21 Evictions
One of the most significant and controversial proposals in the Renters (Reform) Bill is the abolition of Section 21 'no fault' evictions, which allow landlords to evict tenants without providing a specific reason. Its removal is hoped to give tenants more security and stability in their homes. Landlords will need to use a Section 8 notice stating valid grounds for eviction.
A tenant will be able to end a tenancy at any time by giving two months' notice. The end date of the tenancy will need to align with the end of a rent period.
Changes to the Section 8 Notice
The Section 8 notice will be strengthened to allow landlords to recover their properties when they have a valid reason to do so. This includes where they want to sell their property, move in a close family member, remove tenants who repeatedly do not pay rent, and for anti-social behaviour.
Landlords won't be able to use grounds for moving in, selling or redevelopment for the first six months of the tenancy.
The current mandatory threshold of two months' rent arrears to serve notice and at the time of the hearing will not change, however eviction will be mandatory if a tenant has been in at least two months' rent arrears three times within the previous three years, regardless of the arrears balance at hearing.
There will be changes to some of the notice periods, for example the notice period for existing rent arrears eviction ground will increase to four weeks, but notice periods will be reduced where tenants have been irresponsible – for example breaching their tenancy agreement or causing damage to the property will be reduced back down to two weeks.  (See all Section 8 grounds here: gov.uk/guidance/tenancy-reform-renters-reform-bill)
An End to Fixed Term Tenancies
The Renters (Reform) Bill proposes a simpler tenancy structure where all fixed term tenancies move to periodic  i.e rolling month to month without a specified end date. In conjunction with the changes to the eviction process, the government believes that this will provide more security for tenants and empower them to challenge poor practice and unfair rent increases without fear of eviction.
All purpose-built student accommodation will be exempt from these changes "as long as the provider is registered for government-approved codes."
Limitation on Rent Increases
As a response to the cost of living crisis the Renters (Reform) Bill white paper outlined plans to end the use of rent review clauses which prevent "tenants being locked into automatic rent increases that are vague or may not reflect changes in the market price". Rent increases will only be allowed once per year and the minimum notice landlords must give will increase to 2 months.
Introduction of a Landlords' Property Portal
A new digital 'Privately Rented Property Portal' will help landlords to understand their legal obligations and demonstrate compliance, alongside providing better information to tenants to make informed decisions when entering into a tenancy agreement.
Private Rented Sector Database
The Renters (Reform) Bill will introduce a new Private Rented Sector Database, which will support the future digital Property Portal service. All landlords will be legally required to register themselves and their properties on the Property Portal and could be subject to penalties if they market or let out a property without registering it and providing the required information.
This is hoped to give confidence to good landlords, while driving the criminal minority out of business.
Introduction of a new Ombudsman (Redress Scheme)
The Renters (Reform) Bill will require all private landlords who rent out property in England to join a government approved redress scheme, regardless of whether they use an agent.
The government intend to only approve one redress scheme, and for this to be an Ombudsman.  A new Private Rented Sector Ombudsman will provide fair, impartial, and binding resolutions to disputes and should be quicker, cheaper, and easier than going through the court system.
Membership of the Ombudsman will be mandatory and local councils will be able to take enforcement action against those who fail to join ranging from a civil penalty of up to £5,000, through to a £30,000 fine or criminal prosecution and the potential for a Banning Order for repeat offenders.
Modernisation of the Housing Court
To ensure the new tenancy systems works for landlords and tenants, it will be introduced alongside a reformed courts process. For the minority of evictions that do end up in the courts, more of the process will be digitised – reducing delays.
A tenant survey carried out by the DPS last year concluded that the most common reason for a tenant's decision to move was to find a landlord willing to accept a pet with 30% of those surveyed indicating that it was the determining factor in their decision.
The Renters (Reform) Bill will ensure that landlords do not unreasonably withhold consent when a tenant requests to have a pet in their home, with the tenant able to challenge unfair decisions. It also allows landlords to require insurance covering pet damage.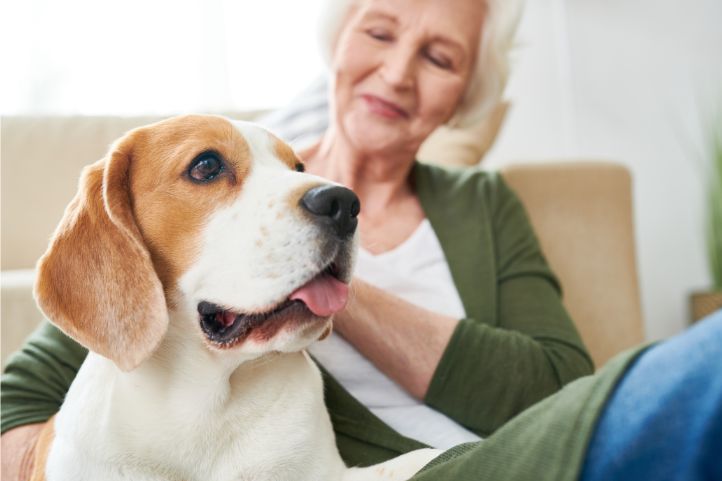 A landlord will have to give or refuse consent in writing by the 42nd day after the date of the request, unless they need to obtain further information from the tenant, or they need to obtain consent of a superior landlord under the terms of the head lease etc.
Further improvements to the private rented sector
The following do not form part of the proposed Renters' Reform Bill at this stage but were in the white paper and the government have insisted that they remain fully committed to implementing these reforms and will bring forward legislation at the earliest opportunity:
Improvement in Property Standards
The government's Levelling Up mission is to halve the number of non-decent rented homes by 2030. The white paper, published in 2022, indicated that privately rented homes would need to be brought in to line to meet the minimum housing standards requirements under the Decent Homes Standard, which currently only applies to homes in the social rented sector. The government has stated that it remains committed to this course of action, however there is a consultation currently ongoing and it would set out its next steps in due course.
Outlawing Blanket Bans on Tenants
The 2022 white paper's '12 point plan of action' included making it illegal for landlords or agents to have blanket bans on renting to families with children or those in receipt of benefits ensuring no family is unjustly discriminated against when looking for a place to live. They also plan to improve support to landlords who let to people on benefits.
Industry Reaction
The introduction of the Renters (Reform) Bill has sparked mixed reactions within the industry. While some professionals view these reforms as a positive step towards creating a fairer rental market, others have expressed concerns about potential challenges and implications for landlords and property owners.
As the bill advances through the parliamentary process it is essential for agents to stay informed about its progress and any potential amendments. Understanding the implications of these reforms will enable agents to provide accurate and up-to-date advice to both landlords and tenants, ensure compliance with the evolving legislation, and facilitate a smooth transition.
Agents can view the progress here: bills.parliament.uk/bills/3462