Client Accounting Plus
Free up time to grow your business by leaving The Letting Partnership to take care of your administration & accounting.
What can Client Accounting Plus do for you?
Support
Help with the day to day lettings admin chores and advice from lettings professionals.
Money Handling
Take away the pain of processing client money and tenant deposits.
Good Practice
Be safe in the knowledge that your business is operating at the forefront of industry good practice and professional standards.
Keeping Compliant
We stay up to date with the constant changes in landlord and tenant legislation & regulations to keep you safe.
The Letting Partnership Client Accounting Plus Package includes:
Comprehensive Tenant Referencing
Tenancy Agreements and Documents
Landlord Rent & Legal Expenses Guarantee
ALL Client Monies (including collection, processing, payment and reconciliation) Arrears Reports
Non-Resident Landlords Tax Collection & HMRC Payment
Tenancy Renewals
Helpline
Itemised Fees & Commissions Statements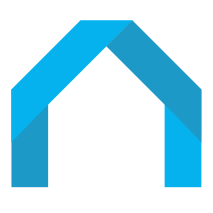 TRUST
Outsource your Client Accounting Plus to a company you can trust 
The Letting Partnership
To get a bespoke quote or discuss your needs please contact us.
"Great service from all department teams, prompt replies to any queries, great legal help and advice when needed, excellent money handling systems and tenant referencing. Can't speak of The Letting Partnership any higher and would recommend them to any Letting Agent for back office systems. They make our job much easier to do."
– Ron Southern, Berkshire Lettings, Ascot