OUTSOURCE YOUR CLIENT ACCOUNTING
Reduce your overheads
Our client accounting pay-as-you-go service could considerably reduce costs
OUTSOURCE YOUR CLIENT ACCOUNTING
Free up time
Free up time to 'do what you do best' – looking after your existing landlords and winning new ones.
OUTSOURCE YOUR CLIENT ACCOUNTING
Keep calm & carry on!
No more worries about landlords getting paid when someone falls ill, goes on holiday or leaves.
OUTSOURCE YOUR CLIENT ACCOUNTING
No worries, no risks
Remove the risks of errors, mistakes or fraud and the burden of ever changing 'client money' regulations.
OUTSOURCE YOUR CLIENT ACCOUNTING
Stay safe and secure
As industry leaders in client accounting you can be certain your client money is always safe and secure.
Client Money in Safe Hands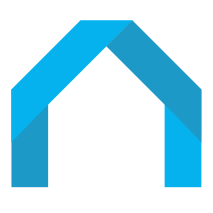 CLIENT ACCOUNTING
Giving you a headache?  Take away the pain, reduce overheads and free up time to develop and grow the business
Just wanted to say thank you to you and all of your team for the coverage offered over this difficult period so far. Everyone I have dealt with from accounts to services etc have been exceptional and exemplary.
From our point of view it has been seamless and I have not noticed any drop in service whatsoever.
I thank you and all your staff for this as I am acutely aware that it is a difficult thing to achieve under these circumstances.
Edward Gailey, Phillips & Stubbs, Rye