Client Accounting
If Client Accounting gives you a headache take away the pain by leaving it to us.
The Letting Partnership – the company you can trust!
What do you get from outsourcing your client accounting to The Letting Partnership?
Continuity
no more problems in times of illness or holidays
Capability
fully trained and experienced accounting personnel
Cost Saving
reduction in overheads with our 'pay as you go' service
Compliance
always up to date with ever changing rules & regulations
Comfort
remove risks from errors or mishandling client money
Confidence
your client accounting is in safe hands
Compatible
we work with your software so no disruption or need to change
The Letting Partnership Client Accounting Package includes:
Processing & allocating monies received
Reconciling against rent demands and invoices raised
Production of detailed daily receipts and payments schedule
Daily payments to landlords, contractors
Lodging of tenant deposits & reconciling deposit records
Generating landlord statements and remittance advice notices
Itemised fees & commissions reports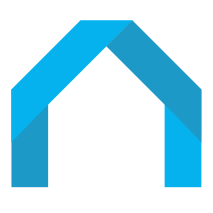 CHOOSE
The Letting Partnership and outsource your client accounting to a company you can trust!
To get a bespoke quote or discuss your needs please contact us.
"Jenny and the team have been looking after us for a few years now. The team are all fantastic and I've been a very happy customer. They take care of all of our client accounting swiftly and promptly. As ARLA Industry Suppliers they understand the lettings world incredibly well ensuring our customers are totally safeguarded."
– Mitul Gadhia, Whitegates, Leicester